| | | | | |
| --- | --- | --- | --- | --- |
| Redmax sizes | Average EU sizes* | Chest (cm) | Waist (cm) | Hips (cm) |
| XS | 32/34 | 75-81 | 61-66 | 85-90 |
|  S  | 36 | 81-87 | 66-71 | 90-96 |
|  M | 38/40 | 87-93 | 71-77 | 96-102 |
| L | 42 | 93-99 | 77-84 | 102-108 |
| 44/46 | XL | 99-106 | 84-92 | 108-113 |
| 48** | XXL | 106-114 | 92-102 | 113-119 |
| 50/52** | XXXL | 114-123 | 102-112 | 119-127 |
| 54** | 4XL | 123-132 | 112-122 | 127-135 |
| 56/58** | 5XL | 132-141 | 122-132 | 135-144 |
| 60** | 6XL | 141-150 | 132-142 | 144-153 |
| 62/64** | 7XL | 150-159 | 142-151 | 153-161 |
| | | | | |
| --- | --- | --- | --- | --- |
| Redmax sizes | Average EU sizes* | Chest (in.) | Waist (in.) | Hips (in.) |
| XS | 32/34 | 29,5-32 | 24-26 | 33,5-35,5 |
|  S  | 36 | 32-34 | 26-28 | 35,5-37,5 |
|  M | 38/40 | 34-36,5 | 28-30,5 | 37,5-40 |
| L | 42 | 36,5-39 | 30,5-33 | 40-42,5 |
| 44/46 | XL | 39-41,5 | 33-36 | 42,5-44,5 |
| 48** | XXL | 41,5-45 | 36-40 | 44,5-47 |
| 50/52** | XXXL | 45-48,5 | 40-44 | 47-50 |
| 54** | 4XL | 48,5-52 | 44-48 | 50-53 |
| 56/58** | 5XL | 52-55,5 | 48-52 | 53-56,5 |
| 60** | 6XL | 55,5-59 | 52-56 | 56,5-60 |
| 62/64** | 7XL | 59-62,5 | 56-59,5 | 60-63,5 |
* These are sizing guidelines. Please determine your size as accurately as possible by measuring your own body.
** Redmax Plus Size collections are especially tailored to meet specific needs. A team of specialized designers carefully choose materials and fits to ensure comfort and optimize beautiful designs.
Op voorraad
Back in stock
Create even more sports fun with this women's capri. This sports capri has an elastic band, which fits smooth on your body. The side inserts give a playful effect.
| | |
| --- | --- |
| Material | Polyester, elastane, dope dye and coconut |
| Composition | |
| Gender | Women |
| Colour | Petrol |
| Length | 3/4 capri |
| Type sport | Running, multisports |
We are very conscious of our responsibility to care for our people and our planet. We strive to promote the maintenance of an ecological balance by avoiding the exploitation of the earth's natural resources. That's why we opt for environmentally friendly methods like dope dyeing and recycled polyester. We reuse waste products like coffee grounds and coconut shells and use natural raw materials like bamboo. As well as being eco-friendly, these methods actually enhance the functionality of our clothing.
We work with trusted manufacturing partners in China to uphold the fashion industry's standards, and we ensure good working conditions in the factories that make our products.
WE ARE BETTER BY NATURE, JUST LIKE YOU.
- Model height: Our model is 5'7" (174cm) and wearing size 44/46 (top) and size 48 (bottom)
- Length: 3/4 - capri
- Size advice: Order your own size
This sports capri contains the following functionalities: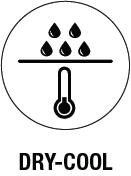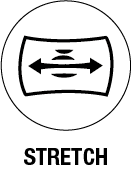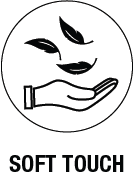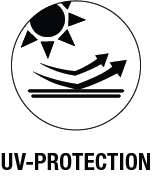 18 Jun 2021
Betaalbare sportkleding in grote maten die ook nog duurzaam is en betaalbaar. En wat ik extra tof vind is dat jullie ook een echt curvy model hebben gebruikt. Ga zo door Redmax!
18 Jun 2021
Deze legging zit fijn en ik vind de kleur ook heel erg mooi.
18 Jun 2021
Ik heb deze capri gekocht samen met de zwarte mouwloze top en ik ben helemaal happy.
17 Jun 2021
Eindelijk betaalbare en goed passende sportkleding in mijn maat (54). Ik ben wel redelijk klein, dus de broek valt wat lang voor mijn beentjes, maar hij zit heerlijk. Ik heb ook het zwarte basisshirt en daar ben ik ook heel blij mee. Ga zo door Redmax!
17 Jun 2021
Ik vind de kleur echt fantastisch. Eindelijk eens een keer niet zo standaard zwart. Alleen de top durf ik met mijn maat niet zo goed aan te doen :-( - een andere matching top (hemdje bijvoorbeeld) zou mijn blije gevoel helemaal compleet maken.