| | | | | |
| --- | --- | --- | --- | --- |
| Redmax sizes | Average EU sizes* | Chest (cm) | Waist (cm) | Hips (cm) |
| XS | 32/34 | 75-81 | 61-66 | 85-90 |
|  S  | 36 | 81-87 | 66-71 | 90-96 |
|  M | 38/40 | 87-93 | 71-77 | 96-102 |
| L | 42 | 93-99 | 77-84 | 102-108 |
| 44/46 | XL | 99-106 | 84-92 | 108-113 |
| 48** | XXL | 106-114 | 92-102 | 113-119 |
| 50/52** | XXXL | 114-123 | 102-112 | 119-127 |
| 54** | 4XL | 123-132 | 112-122 | 127-135 |
| 56/58** | 5XL | 132-141 | 122-132 | 135-144 |
| 60** | 6XL | 141-150 | 132-142 | 144-153 |
| 62/64** | 7XL | 150-159 | 142-151 | 153-161 |
| | | | | |
| --- | --- | --- | --- | --- |
| Redmax sizes | Average EU sizes* | Chest (in.) | Waist (in.) | Hips (in.) |
| XS | 32/34 | 29,5-32 | 24-26 | 33,5-35,5 |
|  S  | 36 | 32-34 | 26-28 | 35,5-37,5 |
|  M | 38/40 | 34-36,5 | 28-30,5 | 37,5-40 |
| L | 42 | 36,5-39 | 30,5-33 | 40-42,5 |
| 44/46 | XL | 39-41,5 | 33-36 | 42,5-44,5 |
| 48** | XXL | 41,5-45 | 36-40 | 44,5-47 |
| 50/52** | XXXL | 45-48,5 | 40-44 | 47-50 |
| 54** | 4XL | 48,5-52 | 44-48 | 50-53 |
| 56/58** | 5XL | 52-55,5 | 48-52 | 53-56,5 |
| 60** | 6XL | 55,5-59 | 52-56 | 56,5-60 |
| 62/64** | 7XL | 59-62,5 | 56-59,5 | 60-63,5 |
* These are sizing guidelines. Please determine your size as accurately as possible by measuring your own body.
** Redmax Plus Size collections are especially tailored to meet specific needs. A team of specialized designers carefully choose materials and fits to ensure comfort and optimize beautiful designs.
Op voorraad
Back in stock
Choose for maximum comfort with this women's 7/8 length sports legging. This tight has a Zebra printed elastic band and no sideseams for extra comfort and freedom of movement. Because of the Dry-Cool function, you will always stay dry during an intensive
| | |
| --- | --- |
| Material | Polyamide, elastane and coconut |
| Composition | 82% polyamide / 18% elastane with sustainable coconut treatment |
| Gender | Women |
| Colour | Black |
| Length | 7/8 length |
| Type sport | Running, multisports |
We are very conscious of our responsibility to care for our people and our planet. We strive to promote the maintenance of an ecological balance by avoiding the exploitation of the earth's natural resources. That's why we opt for environmentally friendly methods like dope dyeing and recycled polyester. We reuse waste products like coffee grounds and coconut shells and use natural raw materials like bamboo. As well as being eco-friendly, these methods actually enhance the functionality of our clothing.
We work with trusted manufacturing partners in China to uphold the fashion industry's standards, and we ensure good working conditions in the factories that make our products.
WE ARE BETTER BY NATURE, JUST LIKE YOU.
- Model height: Our model is 5'7" (174cm) and wearing size 44/46 (top) and size 48 (bottom)
- Length: 7/8 model
- Size advice: Order your own size
This 7/8 sports legging contains the following functionalities: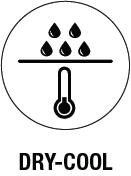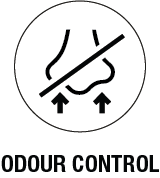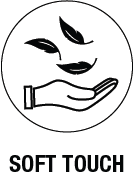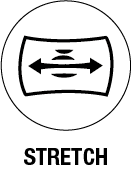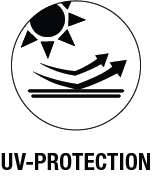 18 Sep 2021
Voor m'n vrouw besteld maat was perfect ze was er blij mee! Komt vast nog een volgende bestelling