| | | | | |
| --- | --- | --- | --- | --- |
| Redmax sizes | Average EU sizes* | Chest (cm) | Waist (cm) | Hips (cm) |
| S | 46 | 89-95 | 77-83 | 93-97 |
| M | 48/50 | 95-101 | 83-89 | 97-102 |
| L | 52 | 101-107 | 89-95 | 102-107 |
| XL | 54/56 | 107-113 | 95-101 | 107-112 |
| 58** | XXL | 113-119 | 101-107 | 112-116 |
| 60/62** | XXXL | 119-125 | 107-113 | 116-121 |
| 64** | 4XL | 125-131 |   | 121-125 |
| 66/68** | 5XL | 131-137 |   | 125-131 |
| 70** | 6XL | 137-143 |   | 131-139 |
| 72/74** | 7XL | 143-149 |   | 139-146 |
| 76** | 8XL | 149-155 |   | 146-154 |
| | | | | |
| --- | --- | --- | --- | --- |
| Redmax sizes | Average EU sizes* | Chest (in.) | Waist (in.) | Hips (in.) |
| S | 46 | 35-37,5 | 30,5-32,5 | 36,5-38 |
| M | 48/50 | 37,5-39,5 | 32,5-35 | 38-40 |
| L | 52 | 39,5-42 | 35-37,5 | 40-42 |
| XL | 54/56 | 42-44,5 | 37,5-39,5 | 42-44 |
| 58** | XXL | 44,5-47 | 39,5-42 | 44-45,5 |
| 60/62** | XXXL | 47-49 | 42-44,5 | 45,5-47,5 |
| 64** | 4XL | 49-51,5 |   | 47,5-49 |
| 66/68** | 5XL | 51,5-54 |   | 49-51,5 |
| 70** | 6XL | 54-56 |   | 51,5-54,5 |
| 72/74** | 7XL | 56-58,5 |   | 54,5-57,5 |
| 76** | 8XL | 58,5-61 |   | 57,5-60,5 |
* These are sizing guidelines. Please determine your size as accurately as possible by measuring your own body.
** Redmax Plus Size collections are especially tailored to meet specific needs. A team of specialized designers carefully choose materials and fits to ensure comfort and optimize beautiful designs.
The men's sports trousers are made of sustainable materials. The sports trousers have a smooth fit and are always comfortable to wear, whether you are out or at home.
| | |
| --- | --- |
| Material | Polyester, elastane and coffee |
| Composition | 93% polyester / 7% elastane with sustainable coffee treatment |
| Gender | Men |
| Colour | Blue |
| Length | |
| Type sport | Running, multisports |
We are very conscious of our responsibility to care for our people and our planet. We strive to promote the maintenance of an ecological balance by avoiding the exploitation of the earth's natural resources. That's why we opt for environmentally friendly methods like dope dyeing and recycled polyester. We reuse waste products like coffee grounds and coconut shells and use natural raw materials like bamboo. As well as being eco-friendly, these methods actually enhance the functionality of our clothing.
We work with trusted manufacturing partners in China to uphold the fashion industry's standards, and we ensure good working conditions in the factories that make our products.
WE ARE BETTER BY NATURE, JUST LIKE YOU.
These sports pants contain the following functionalities: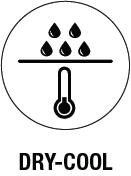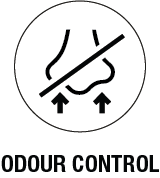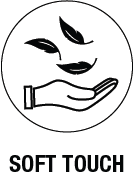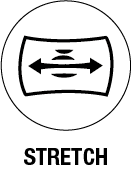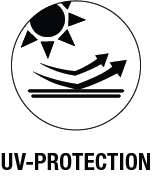 03 Oct 2023
I must say this is the best sports pants I've ever had in my life, I've been doing professional sports for a long time and I came across various pants plenty of under armour, nike and even the jujimufu pants which are also really good but also expensive.
This pants does absolutely everything much much better plus it costs you less than half of the others.
I am on my 5th pair already, not buying them because they tear up or are damaged but because I am scared that they will not be aviable anymore one day.

The only thing they could be better at is the color - but lucky me I have also the previous versions in black with red accents and in olive green.
This version somehow only comes in blue.